It's Monday which means I get to welcome you again to
Breakfast at Courtney's
...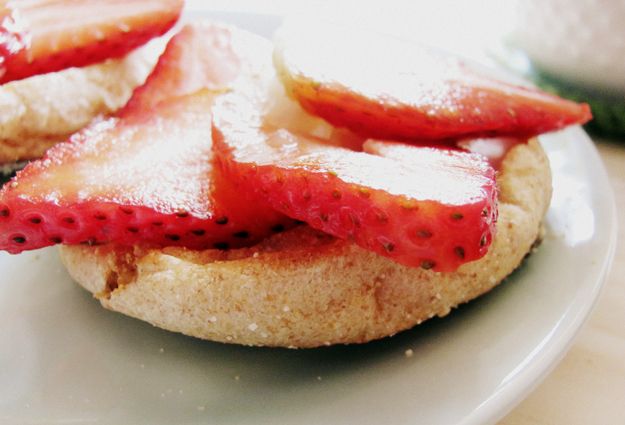 Such a beautiful morning for this delicious family breakfast. Open windows, cool breezes, Scripture, worship hymns, birds singing along.
I shared tea and conversation with my man while we ate
Toasted English Muffins with Coconut Oil & Sliced Strawberries On Top
.
I would share the recipe but I think you get the idea. It's all in the title baby!
Today I find myself counting an abundance of blessings from my Heavenly Father. God is so very good. His mercies are indeed new every morning. Great is His faithfulness.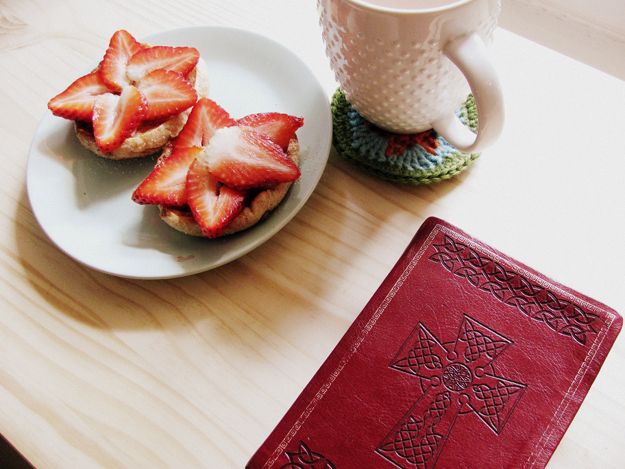 Mug -
Target
Plate -
Ikea
Bible -
Barnes & Noble
Coaster -
The Velvetleaf Boutique
Food -
Vons
Thanks for dropping by dear friend.
Love,