I thought it'd be fun to start a new little series on this here blog of mine by sharing a verse and some of my thoughts about it every Thursday. So for today...
The Lord thy God in the midst of thee is mighty; He will save, He will rejoice over thee with joy; He will rest in His love, He will joy over thee with singing.
Zephaniah 3:17
I loved this verse immediately upon first reading it. However, I have questions about the phrase "He will rest in His love." What does that mean for us? The verse seems to be talking about God and His working in or towards US and then right smack in the middle it talks about Himself and "His" rest in "His" love. Could it mean that He is resting in a state of His love toward us? How beautiful is that? Any thoughts?
On another note, this little guy is growing up so quickly...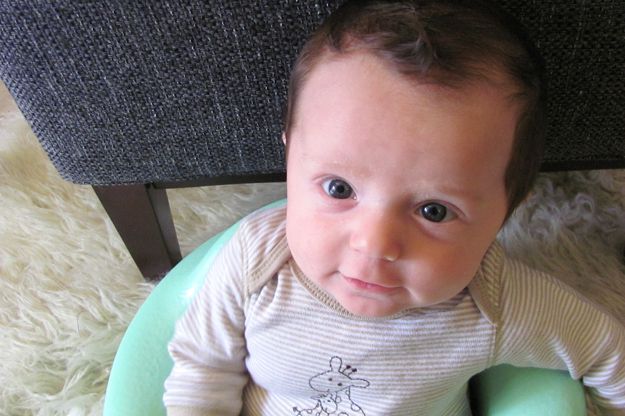 As a new mom I find it incredibly difficult to complete anything in its entirety within one sitting. I'm working at being patient and accepting the fact that I will start many things within my day and will not be able to finish them until after the baby goes to sleep for the night if I end up completing them at all.
Goal for today? Finish the dishes from yesterday and start the laundry!
Happy Thursday Verse Day dear reader,