This was a little treat of an outfit. Something i found when I wasn't particularly looking. In most cases, I would never recommend buying something you didn't realize you needed until you saw it. But, since the pants and top fit so spectacularly and the price was excellent, I could hardly resist.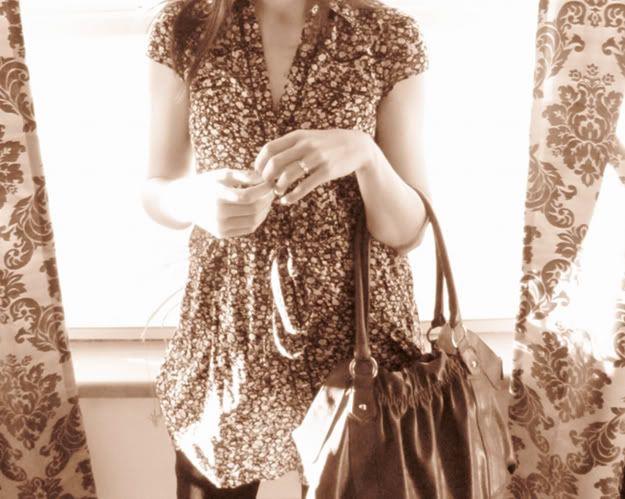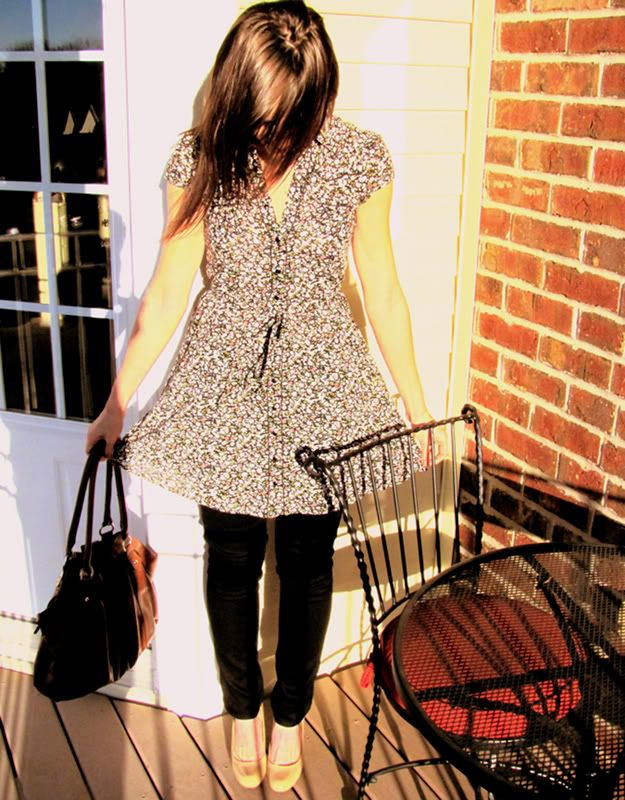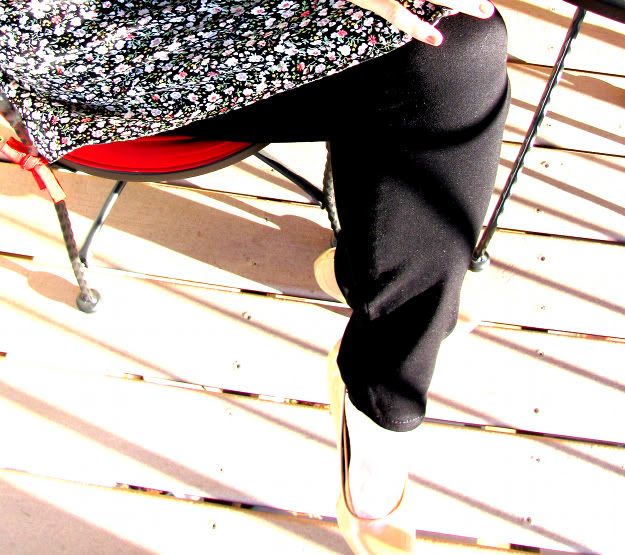 Dress - Plato's Closet
Black Skinny Jeans & Purse - T.J. Max
Earrings & Shoes - Target
p.s. I love the red seat cushion of the patio furniture. Such a great pop of color especially in that last photo. Makes me think I should accent the outfit with some red shoes next time...
Linking up with
I Feel Pretty
.