This is a two-in-one post. I was feeling artsy today and decided to put on a fun little outfit and paint my nails when I suddenly realized it was Wednesday. So first, this is a
What I Wore Wednesday
post. And...
Second, this is a little show-and-tell post. I have never been a huge fan of the towel-topper towel until I made these lovelies per my mother-in-law's request. She loves towel-topper towels, and thought it might be a simple thing to make if I was struggling for gift ideas for her this Christmas. Little does she know I took her up on it!
And back to the outfit. Aren't hats just the best? The ones I especially swoon over have that wide brimmed feminine look. Unfortunately, I haven't yet mustered up the courage to wear one of those in public, much less to buy one I know I may never wear.
The buttons on these darling towel-topper towels come from my huge collection passed down by my mom. I could probably make a thousand or so towels and still have buttons left over.
My ring is a Feminine. Unique. New. design and is reminding me that I need to make more of them to wear and share with others.
Before I say my farewell, here's a quick peek at the back. Cute, no?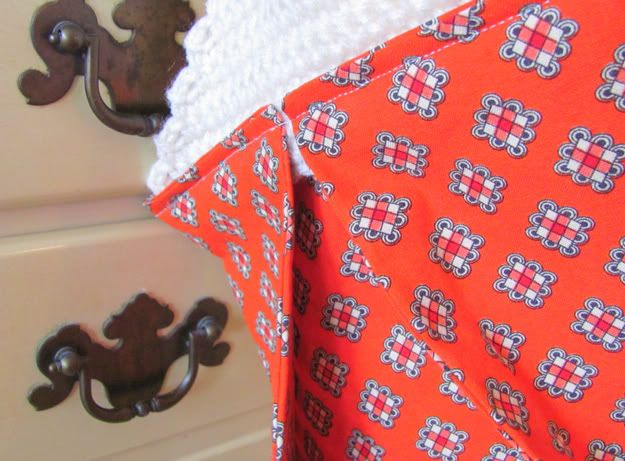 Happy almost Christmas everyone...