A few of you asked to see a close up of the ring in yesterday's post....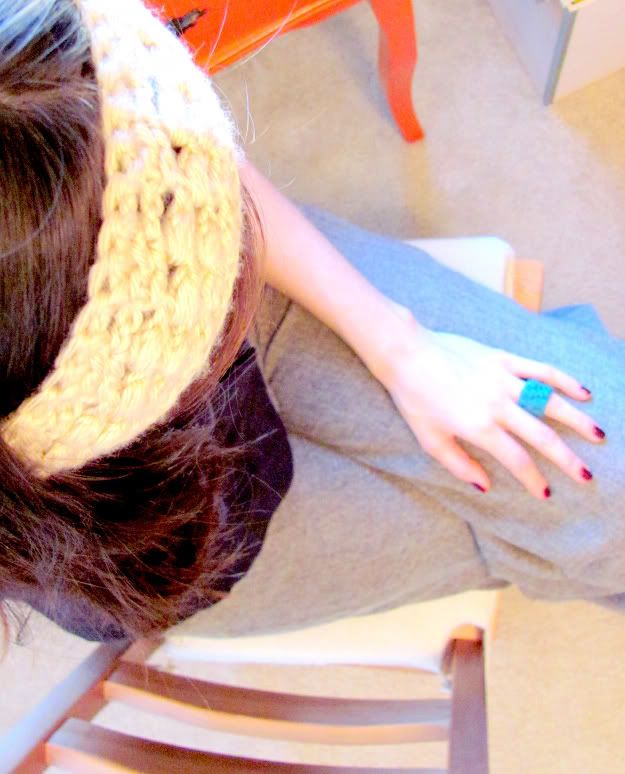 This is one I made long ago and have worn several times so it's getting a bit tattered, but I love the color and will keep wearing it until I make some new ones.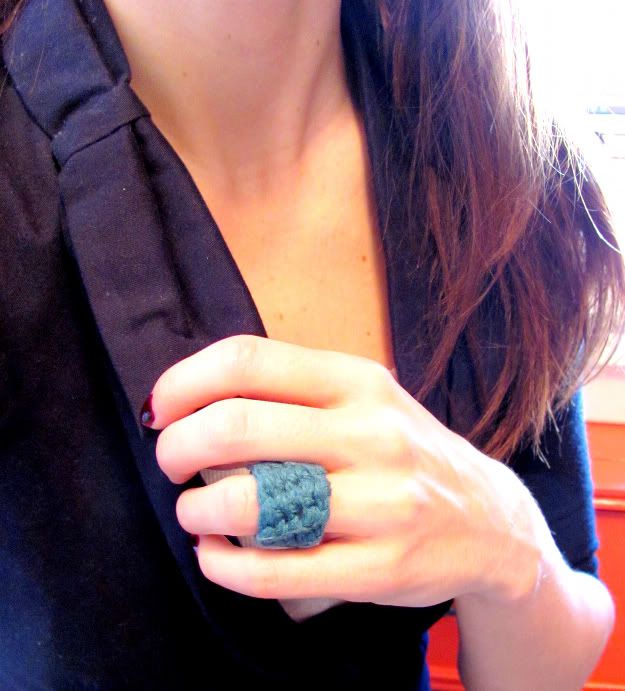 I plan on selling these someday but if you can't wait that long, you can easily make one for yourself. It's just a simple single crochet stitch! And the apple? A friendly reminder to myself to eat healthy over the holiday... It just feels better come January.
Speaking of Christmas, my gifts are all wrapped and ready for transport. If you're in a pinch for pennies, I'm tellin' you recycled grocery bags work wonders.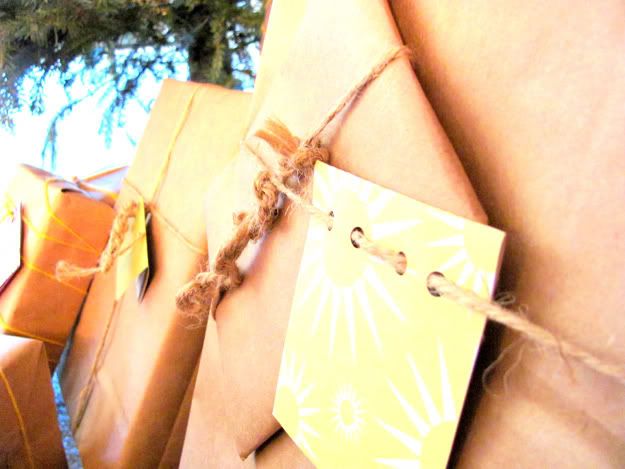 And cheap yarn or twine can look quite fabulous if you wind it just so.
Make a little tag out of fancy paper, and you'll get plenty of bang for very little bucks.
Love this paper...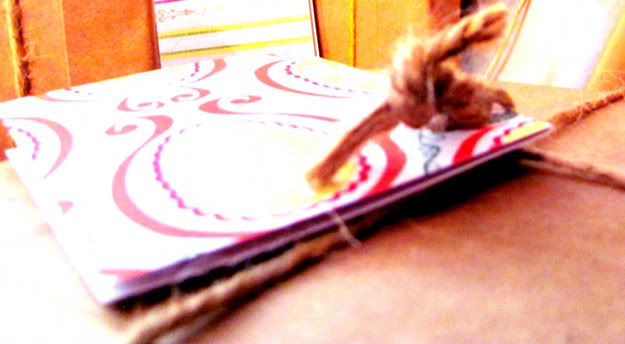 Happy last minute gift wrapping everyone! Today I'm making peppermint meringue kisses so off to the kitchen I go.
Love,