You may remember
a certain project I had started for my mom's Christmas present
.... The drawing is now finished and framed though I'm now second guessing things a bit. You may need to help me decide what to do.
I painted the once gray matting to a vibrant orange. Here you see the glorious frame I had at my disposal. The wood is taken from my grandparents old barn!
I love the rustic weathered look of it! And against the orange? Yummy!
The picture below shows the drawing as is with no fancy photoshopped additions or subtractions...
And this other photo shows how I'm considering enhancing it. I would get a print made with a matte finish and then frame that instead of the actual drawing. What are your thoughts?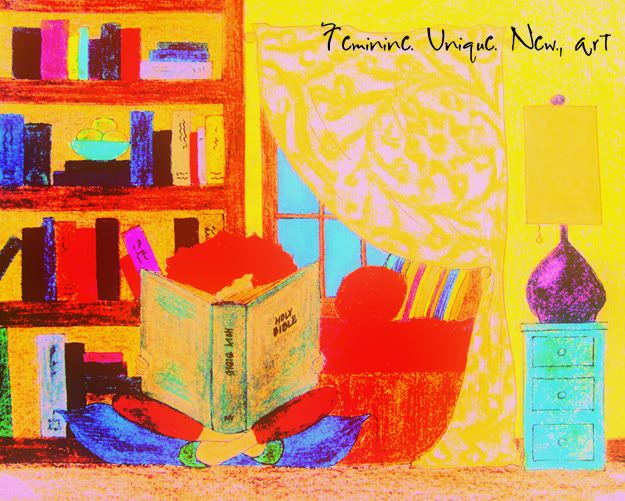 I'm not even gonna tell you what I'm leaning towards. It is completely up to your expert opinion to be the judge. Just keep in mind this is going to my mother and I really want to WOW her with my expert artistry skills! So really what we're deciding here is the "wow" factor.
Love to all my dear readers, old and new. I'm grateful for you!