Ta-da! The tree is up in all its glory, new handmade garland and all.
The view from our couch...
And the view from the entryway...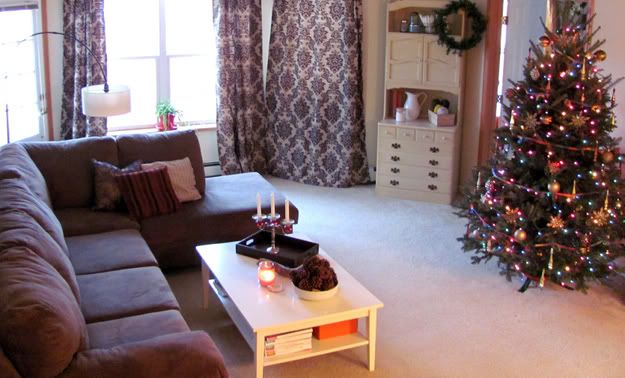 Here are a couple close ups of the garland now that it has been ironed flat. Do you like it flat better?
Or crinkled better
? Maybe the difference isn't as great as I think it is, but I love it flat.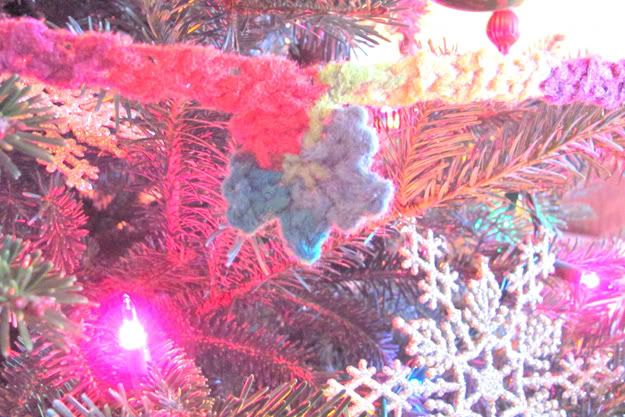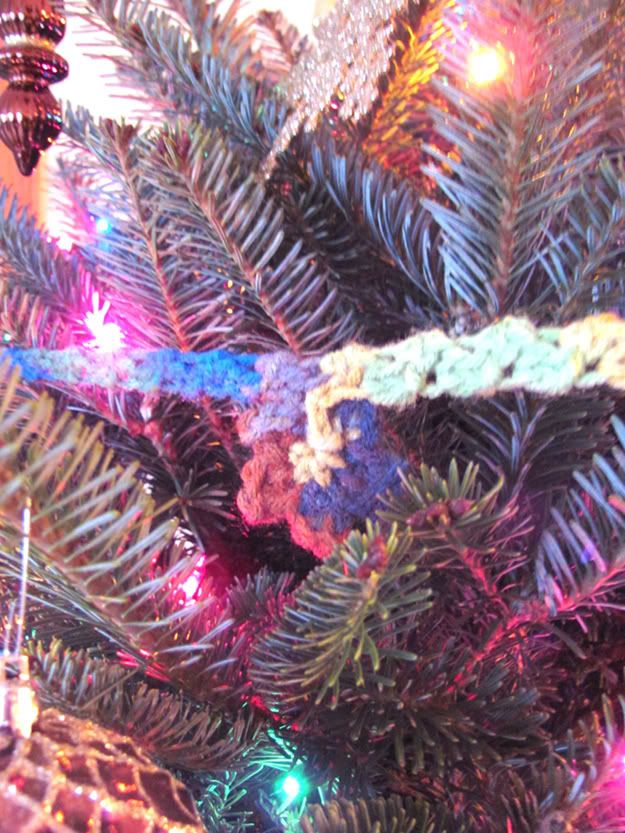 I'm so grateful for this season, the time to be with family and friends celebrating the birth of Jesus. How cool that He is remembered all over the world. Our Savior and King...
I love spending time decorating and thinking of the gift God gave us in His Son.