I warn you in advance, this may not be the greatest post. I feel a bit stuck in one of those uninspired phases at the moment, but in an attempt to press on I will share some highlights from this past week.
We did it! We bought our Christmas tree, stuffing the 6-plus footer into the back of our iddy biddy car. More on the decorative process later...
We hosted a mini thanksgiving dinner on Thanksgiving Eve and after the meal played Pit for the first time. Such a fun game. Have you tried it?
And we paid a visit to the coolest men's hair salon I've ever been in. My husband got his haircut at this place and while I sat in the lobby admiring the modern decor I couldn't help but sneak a picture. It's called the
Men's Department
in Minneapolis and they do an awesome job so if your man is picky about his locks, take him here.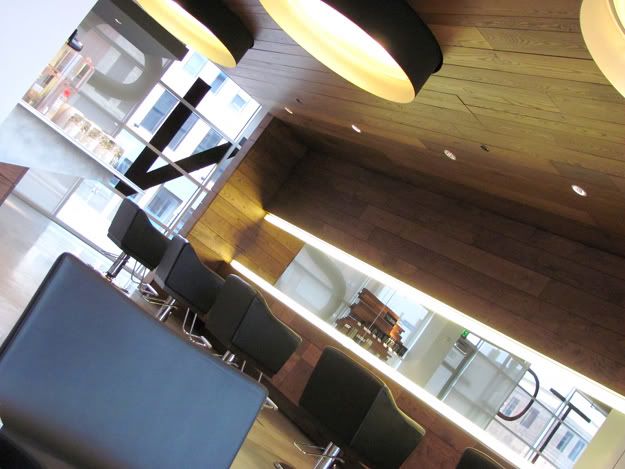 That's all I got for now. We're coming up on final's week at school so pray for my endurance if you think of it. Hope this post finds you healthy and happy.
Lots of love,
Courtney