Here is the promised post about the top design I recently finished. Don't you just love the backdrop for my photo shoot. Nothing better than pictures in the kitchen at night with poor lighting and tacky towels hanging on the oven bar. Makes me feel right at home. In high heels of course.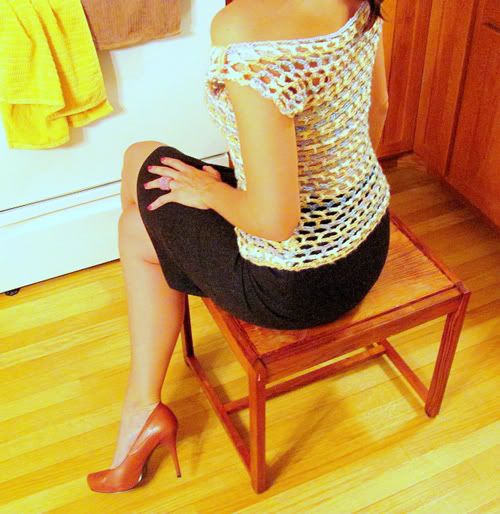 One of these days I will take my photo shoots outside amidst beautiful scenery and perfect lighting. For now this will have to do.
It's amazing the things you learn from making something like this. I always feel the final product is never quite what I set out to create, but in this case I'm content with the outcome. If I decided to sell duplicates of this design, would anyone be interested?
I appreciate your feedback. Criticism too as long as it's constructive I'm all ears.