When we moved across country a year ago, my earring tree hanger was not one of the things that made the trip with us. And boy have I
ever
missed it. Thankfully, (a whole year later), I finally found an inexpensive way to organize and beautifully display my
lovely
little earring collection once again.
I'm not sure if this idea already exists out there or not, but I gotta tell you, it works great and is so incredibly easy.
All you need is burlap, an embroidery hoop (or two), scissors, and some pretty earrings. Simply stretch the burlap through the hoop. Tighten the hoop. Trim the excess. Hang the earrings. And viola!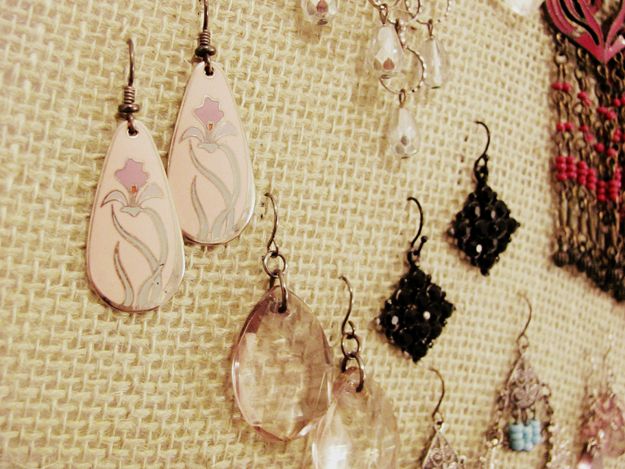 You have yourself some delightfully functional artwork.
I think this could be quite adorable with colorful burlap too. And I will admit I was almost tempted to paint my frames. Maybe I still will...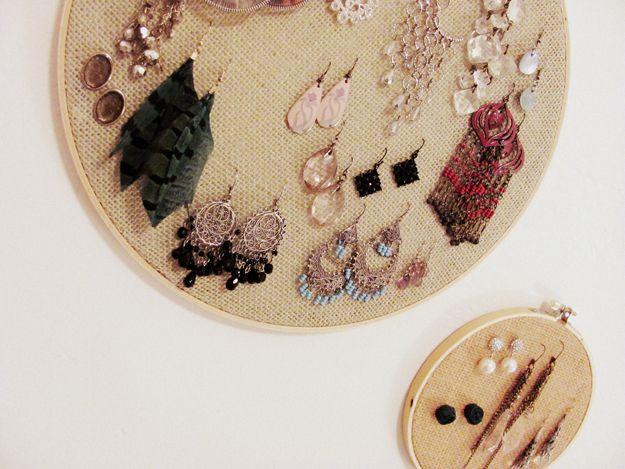 What do you think? Success? How do you keep your earrings organized?
Happy first-weekend-of-summer all!
I hope it's a beautiful one for you.
xx,