Does this post look familiar or what? I agree...its VERY much like my last post with a few slight changes of course...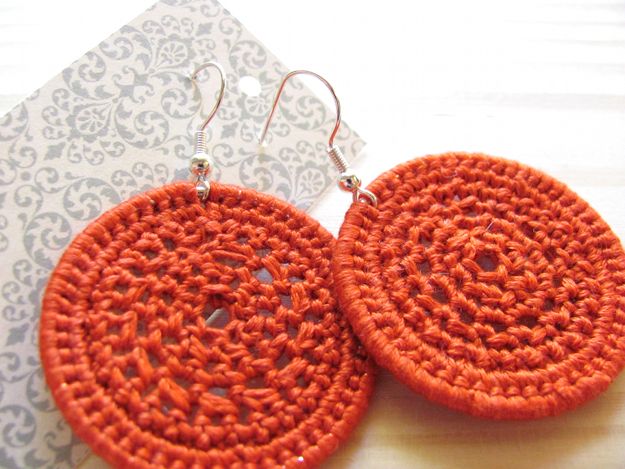 I just finished stitching up these lovely earrings over the weekend and couldn't wait any longer to share them. You can find them in
my shop
by clicking
here
.
Also I thought it would be fun to link up with
yarn along
this week. If you crochet or knit, the
yarn along
is a fantastic way to stay motivated to finish your beautiful projects and also gives you a chance to share what you've been reading!
And yes, if I haven't mentioned it before, I LOVE to read. My Bible study group at church just began
Beth Moore's study of David
. So that's what I've been reading lately. And it's fabulous! I'd highly recommend it to anyone wanting to grow in their faith walk with God.
Happy Wednesday everyone.
Love,