There are few things cozier than a favorite sweater, a book, some tea, and a bit of crochet...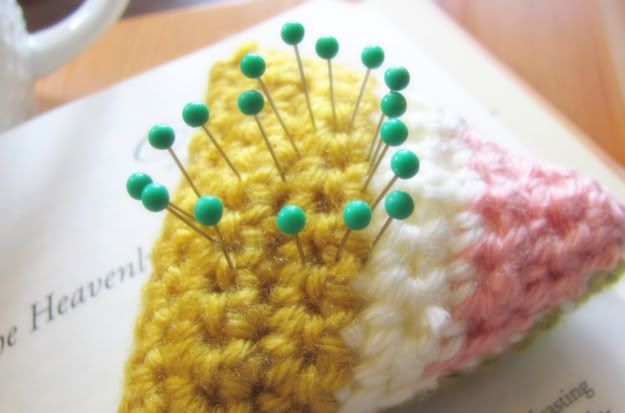 Perhaps I'll get around to doing a bit of sewing now that I have a cute little pin cushion.
Thanking my Maker for another week to come. Trusting Him for His provision...