A new scarf can add such a terrific pop of color to a neutral-toned outfit.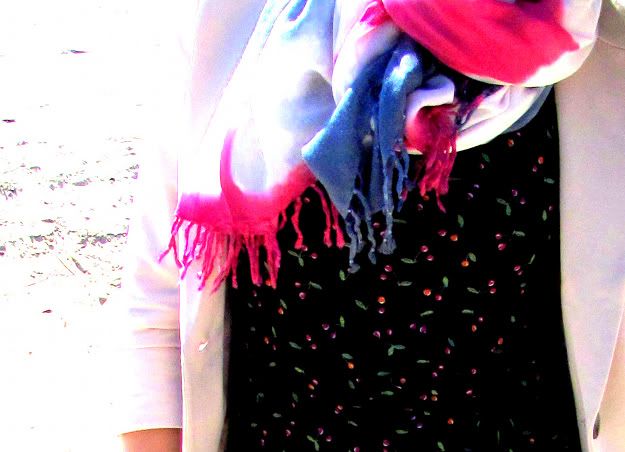 Of course, having the ocean in the background doesn't hurt either.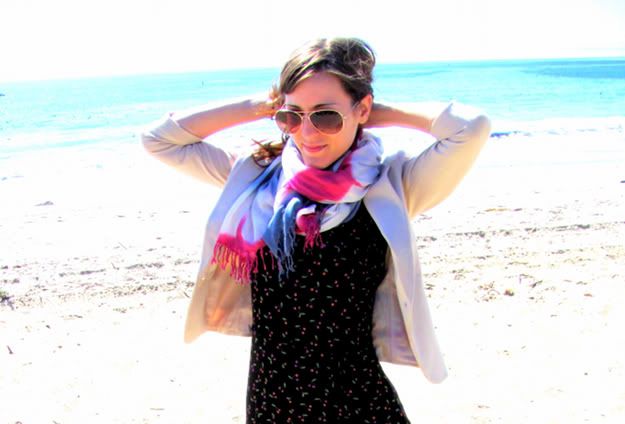 Seriously, the flowers in California are so beautiful. I find a new one everyday it seems.
Yet another lovely day...
Don't worry, I haven't forgotten about my little crochet project I've promised to share. It'll be coming soon...