The recital was a success. I'm still overflowing from all the kind words people greeted me with afterwards. I only wish I had more photos to share with you all. Here are two I took off a video clip from a friend in the audience.
The photo below was taken after the reception when I realized we were about to go home and I hadn't taken any pictures yet. Thank you Clayton for staying late and helping us clean up!
Thank you Sarah for these gorgeous flowers and the sparkly gold eye shadow!
And thank you Clarke & Aleah, and Candace for these!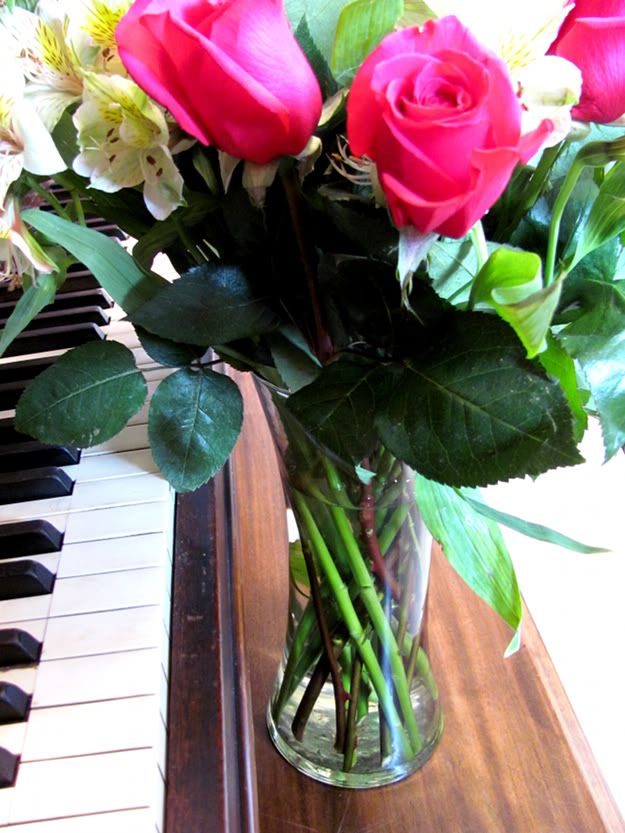 Now it is back to the books for me. I'm squeezing in some last-minute homework for tomorrow's deadlines. I hope you've all had a lovely weekend.