Today I quite hastily assembled this fun little wall hanging so I'd have something special to put above my new sewing table! You can find the tutorial by
Meredith over at One Sheepish Girl
. It's super easy and is a great way to use any old picture frames you have lying around. Total cost is about 3 dollars! I'm hoping to eventually find some old-fashioned clothespins so I can clip my pattern sketches to the wires and look at them for inspiration while I'm sewing. But for now, I hung some pretty cards over the wire to give the wall a pop of color.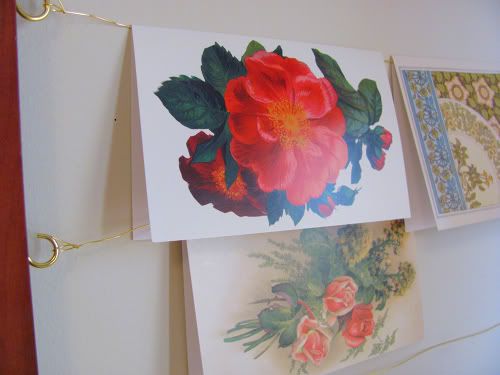 And here is the finished table. Isn't it beautiful? I am in love with the original hardware.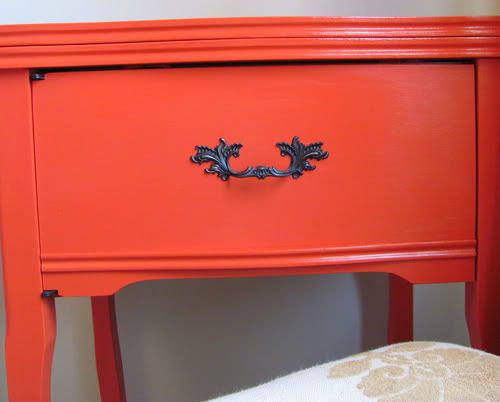 This is my friend Sarah's super cute sewing machine. I am actually using my mom's sewing machine when I sew but Sarah's looks way cuter in pictures hence the swap.
...where I can store all my thread. Well, some of my thread at least. It only holds six spools. But it sure does look pretty!
Thank you to my husband for his incredible attention to details. The paint job is perfect and to say the least I am rather pleased with the color choice.
Remember how it looked before?
Anyone else finish some fun projects lately? I'd love to hear about them!