Here is the most recent picture I have of me and my hubby. He took me on a hott date last night and I insisted we take a photo for documentation. Love this man.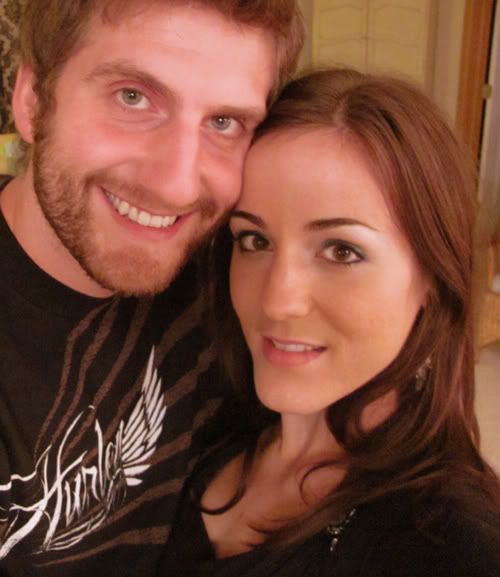 Other things I'm loving are, these amazing flowers resting on my coffee table.
My new etsy earring purchase from the author of Along for the Ride. She has such a fun etsy shop. The color of these earrings is peacock. Adorable...
She also sent this fun hairpin design. She mailed both items all cutely packaged and it was such a treat to open.