My new friend Abigail from
Shine On Child
inspired me to do this photography challenge. She's going on Day Three already so we're not in sync but I'm still excited about it. She was inspired by a blogger before her and I'm hoping this becomes a trend! Maybe you could try it next?
I love taking pictures but I get stuck in ruts where they all begin to look alike. I'm hoping this will help me expand my creativity, learn a few new settings on my camera, and in the process come out with some fun photos to share.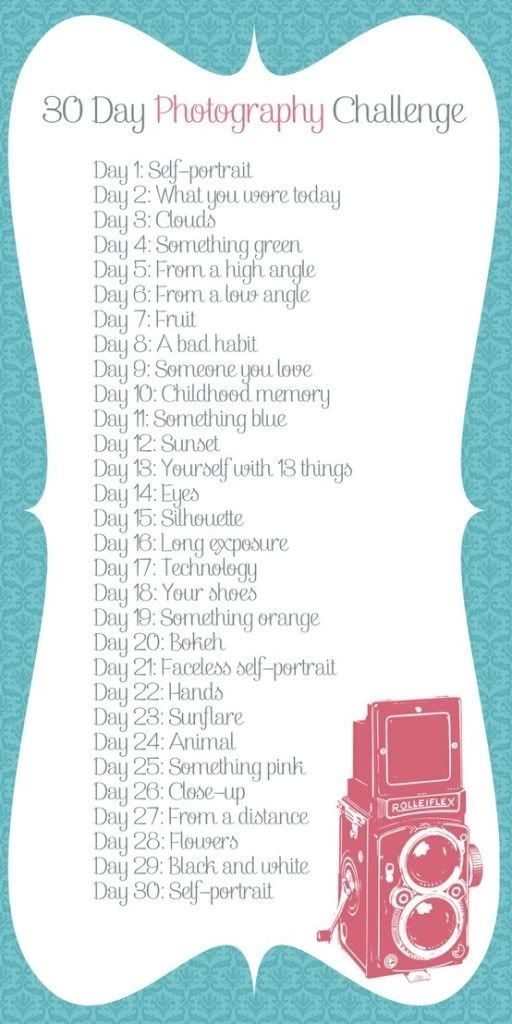 Here is my Day One: Self-portrait.
I must say I do love the shirt I'm wearing. I bought it as an early birthday present (Specially gifted from me to me. Is that selfish?) and it has since become my new favorite. In this photo I'm sitting at the kitchen table taking a break from crocheting, thinking about what to make for supper. It's Sunday afternoon and I feel wonderfully relaxed.
Thanks for reading. I hope you'll stop back to check on my progress.