This gorgeous hat is the newest addition to my little shop. I'm not sure how I feel about the solemnity of my expression but I was going for a serious and somewhat artsy look. You can view more photos at
The Velvetleaf Boutique!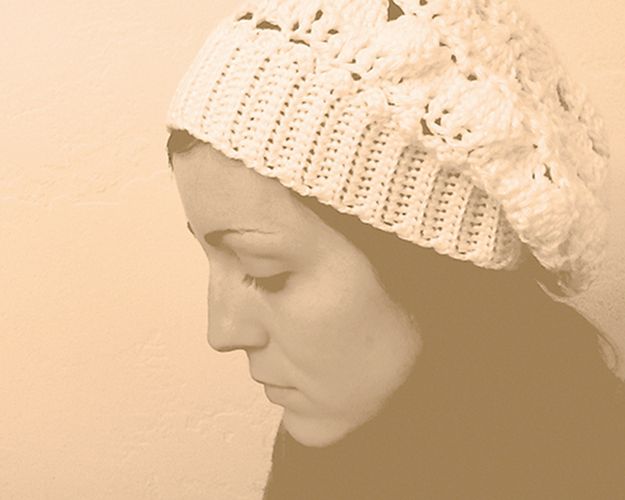 I still can't get over the soft wonderful texture of yarn. I love working with it and wearing it. And I especially love the timelessness of it. Pretty sure our dear grandmas had it right all along. Crocheting is a delight!
Happy New Item Wednesday everyone!