This is what I do to relax and quiet my mind. These minis were drawn on 5x7 canvas with black ink, colored pencil, and an eraser for blending. I drew the first two things that came to mind.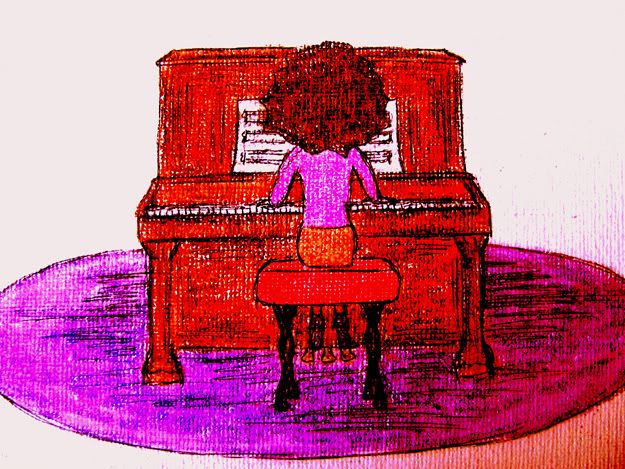 Piano Practice...
And the occasional bit of outdoor relaxation.
I wish you much of this last bit, sitting with your puppy on a hill gazing at God's incredible sky!