Here is a quick peek at the free giveaway I will soon be doing with Chantilly over at her lovely blog
Chantilly Songs
. Please do visit her and say hello.
I'll be sure to give you the heads up when the giveaway is posted. For now, you are welcome to fantasize about wearing these adorable hand-crocheted pink bangles and consider entering to win when the times comes.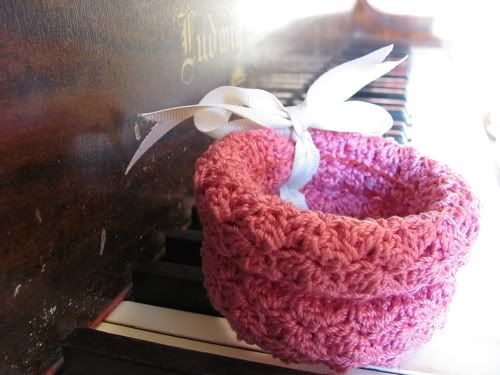 My inspiration for creating these bracelets comes from the fact that I can't wear normal bangles. My hand just doesn't fold that way! So for all you gorgeous ladies out there who love bangles but can't get them on, these are the perfect remedy... they have a little stretch in them.
What do you think? Are they cute?