I'm so excited about this post because I get to share with you some photos of my very first design I plan to sell in my etsy shop this Fall. Yes, it is nearing that time where I get to put my dream into action and open my very own little shop.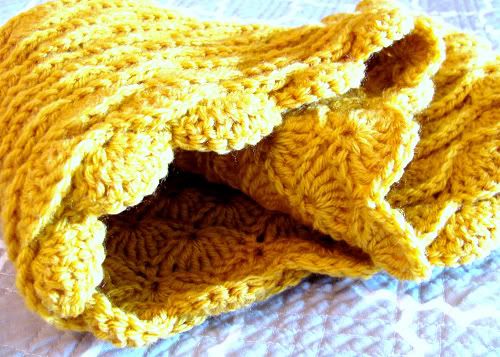 I've been loving the cozy texture of this piece ever since I finished it and can't wait to wear one of my own this winter in place of a scarf.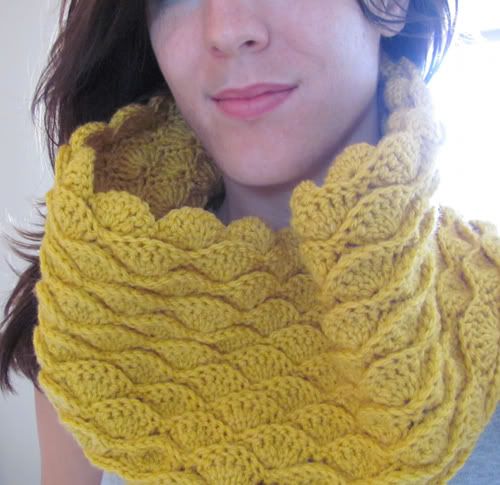 The best part is there is no winding, twisting, or tying involved. Just pull it over your head and press it flat. Ta-da!
This particular creation is in the beautiful fall color I like to call mustard. I hope to offer a plethora of color choices so I would love your recommendations! What color would you love to wear?